Description
NYCAC §26-1103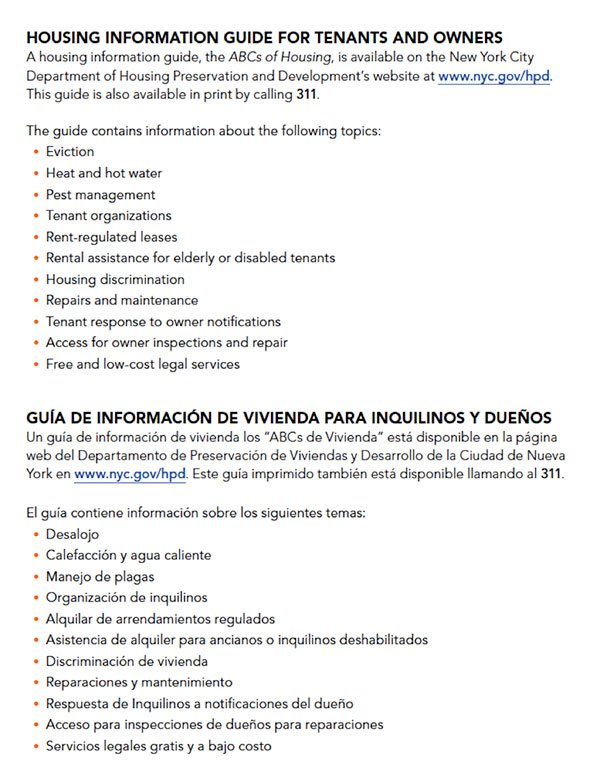 Specifications:
Materials available: Aluminum Sign Or Plastic
Size 8 " Inches Wide X 11″ Inches High, Custom Sizes Available
Mounting: Sign available with or without mounting holes in each corner. Sign available with Foam Mounting Tape.
Sign Corners: Sign available with Rounded Corners or Square Corners
Colors: Sign is made in Black with White Letters, White with Black Letters, Brushed Aluminum (silver color) with Black Letters, Brushed Gold with Black Letters, Custom Colors Available
$44.95 Per Sign + $10.00 Shipping
New York City Administrative Code, Section 26-1103
Every owner of a multiple dwelling shall post a notice in English and Spanish regarding the availability of the housing information guide for tenants and owners maintained pursuant to section 26-1102 of this chapter. Such notice shall be posted in a conspicuous place within view of the area in the multiple dwelling to which mail is delivered.