The New York City Fire Department (FDNY) has proposed new signage requirements for residential apartment buildings that promote fire safety and are designed to save lives in a fire emergency. Under consideration is an emergency evacuation checklist.
Since 2000, New York City has required apartment building owners to print and distribute residential fire safety guides to apartment building residents and building staff, and to post fire safety notices on the inside of dwelling unit entrance doors and in building lobbies. The purpose of these fire safety guides and notices is to:
Promote fire safety and fire prevention in apartment buildings.
Educate residents and building staff about the design and construction of their building, including construction type, fire protection systems and means of egress.
Outline emergency procedures to assist them in the event that they are confronted by a fire and need to determine what action to take to protect themselves and their families.

The purpose for the Close the Door Notice is intended to provide a clear, visible reminder to building residents of the importance of closing each door as one exits one's apartment and building during a fire. Closing these doors serves to contain the fire and smoke within the apartment, assist in firefighting operations and prevent smoke from entering the stairwells through which building residents may need to evacuate.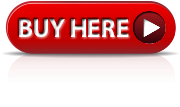 Close the door notices shall be posted and maintained in the following building locations in the manner set forth in R401-06(e)(5)(B):
(A) In a conspicuous location near any common mailbox area customarily used by building occupants, or if there is no common mailbox area, in a conspicuous location in or near the elevators or main stairwell; and
(B) On the public hallway corridor side of each stairwell door in the building. No posting is required for an open stair.
FDNY New York City Apartment Building Emergency Preparedness Guide